The Ilumni Institute is proud to present Raising the Bar. We are committed to providing Family Law attorneys with relevant and engaging content to enrich their service to their clients.
Price It Right:

Cross Examining a Real Property Appraiser
Identify the Essential Elements of an Appraisal Report

The Questions to Avoid on Cross-Examination

How to Prepare Your Expert

Discrediting Zillow in 60 Seconds

The 12 USPAP Guidelines Every Appraisal Should Contain

Exposing Gaps in Appraisal Reports
Keynote Speaker:
Donald L. Mowery
Certified Real Property Appraiser & Court Appointed Expert
The appraisal is in, your client vehemently opposes the price in the report, and you are tasked with finding the holes - but you went to law school, not real estate school.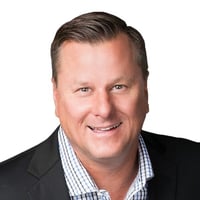 70% of divorces include real property, and when that property is divided, step one is determining its value. While automated valuation models (AVMs) such as Zestimates are increasing in popularity, they don't stand up to the scrutiny that a real estate expert, such as a top agent or an appraiser, can bring to a case. To maximize client results, appraisers interpret varying data streams, including past sales, market trends, and unique property characteristics to arrive at an estimated value.
There is an art and a science to determine the value of real property. In this session we explore how to read appraisal reports, how to prepare your expert for court, and how to expose gaps in the appraisals of experts on the other sides of cases.
Don Mowery is a Certified Residential Appraiser with over 20 years of experience. Mr. Mowery has also completed retrospective and current market value appraisals, rental surveys, and reports related to the impact of damages to real property. He has been appointed numerous times as an expert witness, is an expert in family law real estate, and has been appointed by the Courts to provide opinions to a property's market value.
REGISTER TODAY
When: May 26th, 2021
12:00 - 1:15PM PST (3:00 - 4:15PM EST)
Where: Ilumni U (via Zoom)
Cost: $55 (complimentary to guests of CDREs)