The Ilumni Institute is proud to present Raising the Bar. We are committed to providing Family Law attorneys with relevant and engaging content to enrich their service to their clients.
Making Your Case: Proving Alienation in High Conflict Custody Matters
Children are often caught in the middle of a divorce. They are at the center of a tug of war, as parents on both sides compete for their time, their custody, and their attention. As emotions rise, the competition for the affection of the children can escalate. So can abuse and mistreatment, as the stress of the new reality can turn a house into a pressure cooker.
An area of study within Family Law is that of Parental Alienation Syndrome. In this theory, children come to hate and even reject one parent because of the purposeful efforts of the other parent. That parent may intentionally cause a lack of trust for the other parent - even if the child spends minimal time with the "hated" parent.
In this session, Kimberley Joyce, Esq. explores the emergent complexities in the application of this theory. After defining what alienation is, she explores the evolution of the idea, its application, and its limitations. She covers the new concept of Resist/Refusal Dynamics, and the variety of reasons that a child may not want to meet a parent.
It's one thing to understand the topic - it's another to take the idea into court. Ms. Joyce dives into how to make a case for or against alienation. She explores how to prove alienation, what happens when both sides contribute to negligence, and critical pitfalls to avoid.
Meet the Presenter
Kimberley J. Joyce, Esq. - Family Law Attorney in Wellesley, MA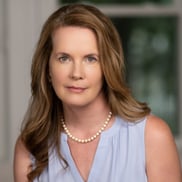 Kimberley J. Joyce, Esq. established her current practice in late 2016, after being an associate with Lee & Rivers LLP (formerly Lee & Levine LLP) from early 2007 until late 2016. Ms. Joyce is a 2002 graduate of Boston College (summa cum laude with distinction in Economics) and a 2005 graduate of Suffolk University Law School. She is admitted to practice in Massachusetts state courts and before the U.S. District Court, the First Circuit Court of Appeals, and the U.S. Supreme Court.
Ms. Joyce is a member of the Family Law sections of both the Massachusetts and Boston Bar Associations. She is a prior Chair and current member of the MBA's Family Law Section Council, where she is a prior chair of that Council's education committee and current Chair of its Amicus committee. She has maintained an active role in the MBA's continuing legal education programs, both in developing ongoing courses and authoring course materials, and also in moderating and acting as a panelist in programs.
Ms. Joyce authored Under the Microscope: The Admissibility of Parental Alienation Syndrome (Journal of the American Academy of Matrimonial Lawyers, Vol. 32, 2019). She has particular interest in, and continues to conduct research in areas relating to, appropriate management of high conflict custody matters; evidentiary standards concerning expert testimony in domestic relations matters; and ensuring reliability of expert testimony. She has also authored a chapter regarding alimony in divorce practice in the 2017 and 2018 editions of the Lexis/Nexis Massachusetts Family Law practice manual.
Ms. Joyce is a trained conciliator, mediator, and a volunteer in the Norfolk and Middlesex County "Lawyer for the Day" programs. She has been recognized as a Massachusetts "Super Lawyer" by Boston Magazine's and Law & Politics' Super Lawyer publication.
REGISTER TODAY
When: October 27th, 2021
12:00 - 1:15PM PST (3:00 - 4:15PM EST)
Where: Ilumni U (via Zoom)
Cost: $55 (complimentary to guests of CDREs)