The Ilumni Institute is proud to present Raising the Bar. We are committed to providing Family Law attorneys with relevant and engaging content to enrich their service to their clients.
More Than Words:

Interpreting the Digital Dialogue of Emoji in Domestic Violence and Custody Disputes
The History (and Evolution) of the Emoji

Mutual Intelligibility: Speaker Intent vs. Listener Understanding

Contextual Specificity: Emoji and Drugs, Sex, and Politics

Interoperability: Witness Translation, Defining an Expert, and Using Interpreters

The Legal Application of Emoji in Custody and Domestic Violence
If a picture is worth 1000 words, what is an emoji worth? As technology evolves, so does communication, and the emoji is a prime example of this. From simple colons and parentheses that formed a smile, to thousands of icons that start to resemble hieroglyphics, emojis are becoming a central part of digital communication.
It's not all 100s and thumbs ups, however. Emojis – and how they are understood by readers – are having an increasingly large impact on legal cases, especially for custody and domestic violence cases.
In this presentation, Cari Pines, Esq., and Robert A. Simon, PhD, explore the intersection of digital communication and family law. By exploring recent case law, precedence, and current events, they will demonstrate the unique nature of emojis. They will present a model for understanding how the background of the speaker, combined with the context in which they are speaking, can provide insight into custody and domestic violence cases that would otherwise be overlooked at best and misunderstood at worst.
Keynote Speakers:
Cari Pines, Esq. and Robert A. Simon, PhD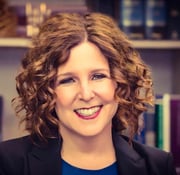 Cari Pines, Esq. is a Certified Family Law Specialist and specializes in the use of electronic evidence in family law matters. She has presented on electronic communication and family law dozens of times.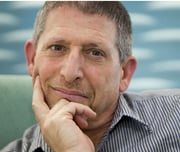 Dr. Robert Simon is a psychologist who specializes in forensic psychology and custody dispute resolution.
REGISTER TODAY
When: July 28th, 2021
12:00 - 1:15PM PST (3:00 - 4:15PM EST)
Where: Ilumni U (via Zoom)
Cost: $55 (complimentary to guests of CDREs)