The Ilumni Institute is proud to present Raising the Bar. We are committed to
providing Family Law attorneys with relevant and engaging content to enrich
their service to their clients.
Valuing Businesses in Divorce
Learn how to determine if a business needs to be valued, and if so, what specifically that includes

Gain clarity on which cases require a neutral expert

Explore various valuation methods and how to choose which one to apply in family law cases

Discover the most common challenges that arise in divorce and how valuators overcome them



Overview:
Business valuation is as much of an art as a science. Scientific valuation models abound — but which one should be used and how should it apply it in divorce cases? Addressing the complexities in properly valuing a business (including "intangible" variables such as trade secrets and the goodwill value in the community) requires more than just an educated guess, and far more than a TurboTax-based assessment.
In this session, Gregory Reagan, CPA, CFF, ABV, and Managing Member of Reagan FVL, answers the most critical questions around business valuations in divorce, dispelling myths about what needs to be valued, who should determine the value, what a valuator needs to perform a proper valuation, and the most common challenges that arise in family law cases, such as financial manipulations by the controlling party.
Presenter: Gregory T. Reagan, CPA, CFF, ABV, CFE, CVA
Managing Director, Reagan FVL, LLC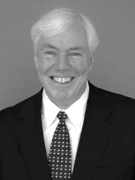 About Gregory T. Reagan
Mr. Reagan is the founder and Managing Member of Reagan FVL, serving as lead professional for services related to forensic accounting, fraud investigation, business valuation, damages determinations, fraud & financial impropriety investigation services, and financial matters in divorce settings. Greg is also a sought-after expert witness, retained by Plaintiffs and Defendants alike, rendering opinions in the above and other related areas, and frequently serving as the sole, neutral expert or under Court appointment.
Register Below
When: October 26, 2022
12:00 - 1:15 p.m. PT (3:00 - 4:15 p.m. ET)
Where: IlumniU (via Zoom)
Cost: $55 (complimentary to guests of CDREs)